| | | |
| --- | --- | --- |
| | (Fast-Growing Shin-ei !) | |




Shin-ei Real Estate Business Co. Ltd. is a debt-free company, which is doing a lot of business with foreign companies.
We have been rated 60 points plus by a credit research company and ranked 42nd out of 5,039 companies of its kind.
We hold the International Department in order to focus on international businesses. More than 40 employees from over 15 countries are working at Shin-ei.
Shin-ei Real Estate Business's specialties:

A. Many employees, men and women, over 65 years old, are working actively.
B. We employ merit system where employees over 60 years old could expect a pay raise.
  Seasoned stuff with Shin-ei Real Estate Business→Draft Salary Structure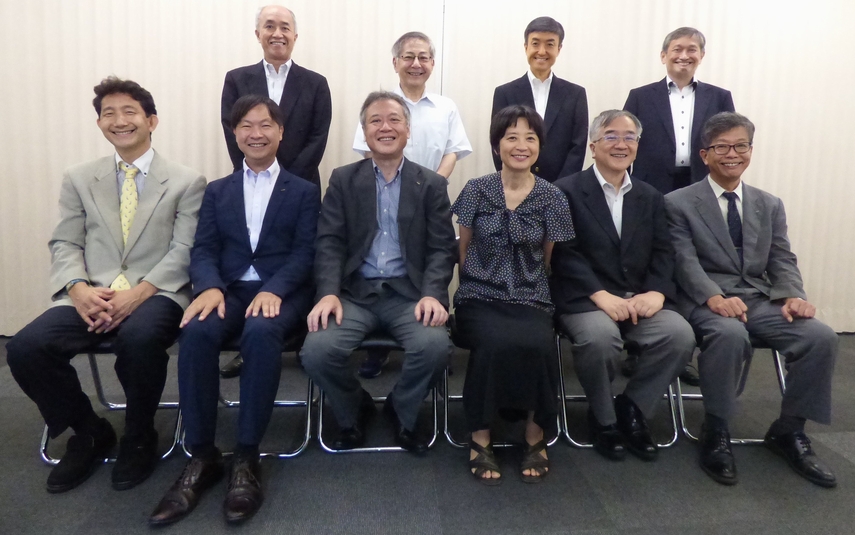 Staff members between the ages of 60 and 64
We survived KANREKI, another name for 60 years old, the Japanese way of celebrating people at that age. Ancient people considered 60 years as one cycle upon a time.
 1. We still feel young

2. We have the physical fitness for it

3. Yes, we make a strong work force

4. As vigorous as ever
 
Staff members between the ages of 65 and 69
We are Team Rokuju, a newly set way for Japanese to celebrate 65 years old people.
  1. Too old? No, the real veteran rich in helpful experience

2. Quality time with your cup of tea

3. Leave early, go out for a drink, and have fun

4. Happy job, happy wife
Staff members at the age of 70 or older
We
are proud of being at KOKI, the

Japanese way of celebrating 70 years old, meaning only few

people could

live as long as

70

years

in ancient times
.
 
1. 55 mentaly, 60 physically

2. Blessed with time to travel around with family

3. Money in a pocket to buy gifts for the grandkids

4. Workmates around our age



Pursuing High Quality and Low Cost
Message from Mr. Nitta
Shin-ei Real Estate Business Co. Ltd. has developed as a total building management company, whose operations include property management, leasing management, building maintenance, security guard service, real estate brokerage, construction and consulting, ever since its former parent company, Chiyoda Life Insurance Corporation, had been taken over. The subsidiary of the famous insurance company at the time decided to start out as a brand new business, changing its name from "Shin-ei Maintenance Co. Ltd." to the current one, "Shin-ei Real Estate Business Co. Ltd."
Now we manage various types of building such as office building, commercial building, condominium, hotel, hospital and warehouse, etc. One of our goals is to increase the usage rate of our clients' properties, making the most of our expertise. As our business with foreign-owned companies has grown, we organized the International Department in order to make sure we meet their needs.
I would like to express my gratitude to our clients because we could never have been this successful without your support.